Huawei Automated Warehouse

June 10, 2022

Return
Client Name : Huawei Technologies Co., Ltd.
Project Industry : telecommunications
Project Location : Guangdong China
Customer introduction :
Huawei Technologies Co., Ltd., established in Shenzhen, China in 1987, is the world's leading provider of telecommunications solutions. For more than 20 years, Huawei has continued to innovate based on customer needs and has established an end-to-end leading position in the three major areas of telecommunications networks, global services, and terminals.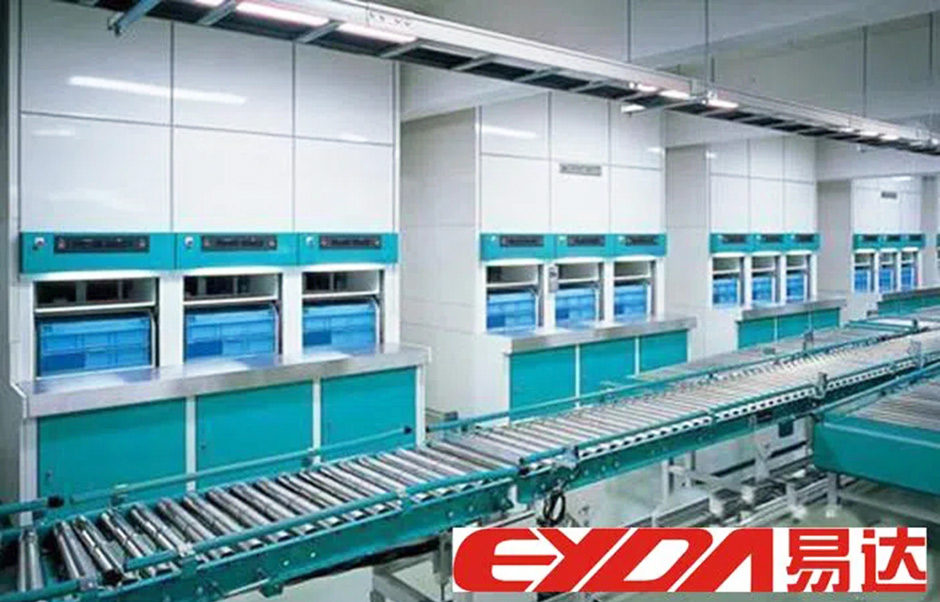 Project follow up :
Huawei's manufacturing business will be relocated from Shenzhen Bantian to Dongguan SSH Industrial Park, which will implement a supporting system that integrates automatic receipt, quality inspection, storage, sorting and delivery of Huawei's raw materials to the automated warehouse.
Including: automatic transmission system, material sorting system, racking system, stacker crance system, conveyor system, business management and control system, bar code system, box conveying system, etc. design, production, transportation, loading and unloading, installation, commissioning, acceptance and delivery , Technical data, verification documents, after-sales service and other whole processes.
1.GTP platform
The GTP platform adopts the goods-to-person relay picking mode, which effectively saves the manual handling distance and improves the work efficiency. The design of this platform is fully ergonomic, effectively integrating the PTL picking mode and the automatic conveying mode. At the same time This design has the scalability of follow-up business.
2.Interlayer
The mezzanine plan is designed to pre-process the bin business in advance, while effectively using the space of the logistics center building, improving the space utilization rate, and ensuring the area of the temporary storage area. The space is effectively used in the automated warehouse at the same level, and the secondary back-to-warehouse and out-of-warehouse operations of the bin business are set up, which increases the cargo space and improves the inventory capacity.
3.Side picking
The side picking area realizes a three-dimensional picking mode that integrates automatic storage, replenishment, and PTL picking. The relay picking mode is used to directly feed the production line.
4. Online picking of large items
For large items such as handle bars, direct online picking is realized, which improves work efficiency and saves temporary storage space for offline operations. At the same time, the design fully considers the countermeasures during peak hours of work, and designs a backup temporary storage picking platform.
5.Disaster recovery plan under special circumstances
The design of the entire Huawei logistics center adopts the first-level and second-level warehouse hierarchical management to ensure that the entire feeding system can have double protection against the supply interruption caused by temporary catastrophic conditions. Through parallel inventory management and multi-site picking in each functional area, It can effectively reduce the inability to pick materials caused by obstacles in a single site or functional area. At the beginning of the Huawei project design, the disaster prevention plan was fully considered to ensure that the entire logistics center can still supply materials to the production line in emergency situations.